An English language school that you control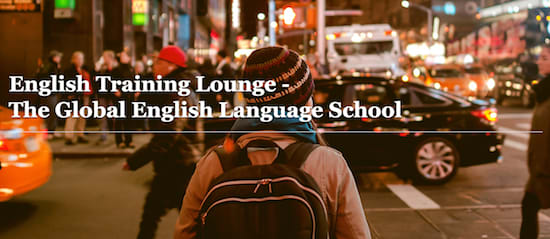 At English Training Lounge we understand that the modern world does not stop simply because we need it to! This is why ETL offers an English language school that is as flexible as you need it to be. We deliver English language training at a time and location of your choosing! We are not a 9 to 5 English as a second school because we know that life is 24 hours a day, 7 days a week. We at English Training Lounge are proud to offer the world an English as a second language school that is literally at your fingertips! English Training Lounge - an English language school for the global classroom. Welcome to wherever you want to be!
ABOUT ENGLISH TRAINING LOUNGE
Study English at a time and place that suits you
Study with an experienced English teacher
Connect to a global English learning experience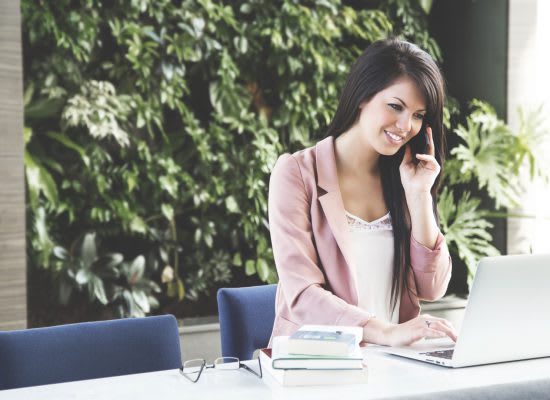 A MESSAGE FROM OUR FOUNDER - DAN NEWTON
English Training Lounge came into being in December 2009 as an idea I had to further support vocational ESL students at a college I was teaching at in Riyadh in Saudi Arabia. In 2011 English Training Lounge was registered as a limited company and we went from a support group to an English teaching and training school with a global reach. It was clear that the needs of many English language students were not set in stone and that each student had their own particular English learning desires. We put together a number of surveys to find out exactly what type of English teaching and training potential students wanted. The data received showed a large amount of dissatisfaction with traditional ESL learning courses and that a lot of what was taught in the classroom had little to no relevance to the students academic or career pathways. With this information I wanted to design an English language school that was about the learner, offering what they need and wants in order for them to get the most out of their learning experience with us. I knew that ETL had to be as flexible and as varied in its English language teaching and training as the needs of each of our students. In short, we had to be specific in our curricula and offer as many English learning routes as required by all ESL learners. We aim to be the world's leading online and face to face language School/company and believe the key to success is straightforward training courses that cater to our clients' and learners' needs. Depending on the client's requirements, we can deliver a fully personalized training programme or if needed a more structured, traditional learning pathway - all at a time and place that is convenient for the learner. I hope that all who come to study and train with English Training Lounge have the best experience possible and progress in their English studies to reach their future goals. Daniel Newton - Founder and Director of English Training Lounge, ETL
COURSE FEES AND TRAINING BLOCKS
Our learning courses a delivered in training blocks of 4, 6, 8, 10 or 12 hours with the option to add-on more hours if required. For the Corporate client, we offer a bespoke block of study that is in line with their specific English training needs - (Training block hours depend on the course of study and English requirements).
ASK YOURSELF, 'Where do I want to be in life?'
English Training Lounge was founded on the principle that the English language will take you further. Further in your personal life, further in your professional life and further in your academic life. The greatest gift England has given to the world is the English language. We believe that everyone has the ability to learn and develop English language skills, or any other language. At ETL we will take you that one step closer to realizing your full potential… welcome to wherever you want to be!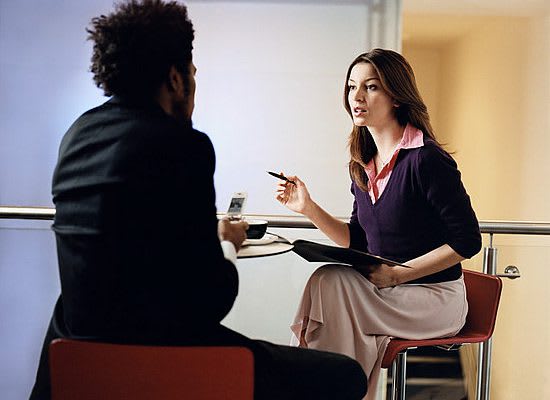 HOW IT WORKS
The English Training Lounge method of learning gives the learner the ability to speak English in a confident and authentic way. This offers a marked improvement in the learner's listening and comprehension skills. This, in turn, leads to a more fluent and rhythmic English reading ability and pronunciation.
LESSONS
ETL offers programmes of study that fit easily into anyone's lifestyle. ETL learners connect with our trainers in person or online via a number of conferencing platforms, Skype @etl-english being the most popular. After every 50-minute lesson, the learner follows a checklist of things that they can now do and say in English or choose the language of study. With the trainer's help, the learner starts to highlight and recognize their mistakes and areas of their English/language abilities that need improvement. With the guidance of the ETL, the learner actually starts to discover English or language of study for themselves!
Locations
Abu Dhabi
Address
ETL, PO Box 95005
Abu Dhabi
,
Abu Dhabi
,
United Arab Emirates
Buenos Aires
Address
Buenos Aires
,
Buenos Aires
,
Argentina
Rio de Janeiro
Address
Rio de Janeiro
,
State of Rio de Janeiro
,
Brazil
Santiago
Address
Santiago
,
Santiago Metropolitan Region
,
Chile
Buenavista
Address
Buenavista
,
State of Mexico
,
Mexico
Buenos Aires
Address
Buenos Aires
,
Buenos Aires
,
Argentina
Rio de Janeiro
Address
Rio de Janeiro
,
State of Rio de Janeiro
,
Brazil
Santiago
Address
Santiago
,
Santiago Metropolitan Region
,
Chile
Buenavista
Address
Buenavista
,
State of Mexico
,
Mexico
Dubai
Address
Dubai
,
Dubai
,
United Arab Emirates
Kuala Lumpur
Address
Kuala Lumpur
,
Federal Territory of Kuala Lumpur
,
Malaysia
Riyadh
Address
Riyadh
,
Riyadh Province
,
Saudi Arabia
Seoul
Address
Seoul
,
Seoul
,
South Korea
Shanghai
Address
Shanghai
,
Shanghai
,
China
Barcelona
Address
Barcelona
,
Catalonia
,
Spain
Bern
Address
Bern
,
Canton of Bern
,
Switzerland