With four campuses in Kalamazoo, Michigan – the Texas Township Campus, the Groves Campus, the Arcadia Commons Campus and the Bronson Healthy Living Campus – Kalamazoo Valley Community College offers associate degrees in 25 areas of study. A fully accredited institution, Kalamazoo Valley offers day and evening, online and weekend classes. Kalamazoo Valley works closely with four-year institutions to ensure the transfer of students' credits for those interested in pursuing a bachelor's degree after goal completion at Valley. With more than 70 different transfer programs to choose from – in areas such as engineering, business, computer science, and nursing – students have the opportunity to earn credits that are fully transferable to a four-year college or university while at Kalamazoo Valley, for a fraction of the cost of attending a four-year college or university.

Students can join more than 20 different clubs and organizations or participate in one of five intercollegiate sports teams, including men's and women's basketball, women's volleyball, baseball, and softball.
WHAT IS A COMMUNITY COLLEGE?
Community colleges are two-year schools that provide affordable post-secondary education as a pathway to a four-year degree. According to the American Association of Community Colleges, 1,167 community colleges in the United States enroll more than 12.4 million students and serve almost half of all undergraduate students in the United States. Community colleges offer a distinct learning environment and are recognized for smaller class sizes, more individualized attention and a supportive atmosphere.
HOUSING
Kalamazoo Valley Community College is a commuter school and therefore does not offer on-campus housing. However, as home to three institutions of higher learning, Kalamazoo is a college town and offers a number of affordable furnished and unfurnished apartments with amenities including swimming pools, volleyball courts, and fitness centers. Many apartment complexes offer shuttle service to Kalamazoo Valley Community College or are within walking distance of the city's Metro Transit bus line.
KALAMAZOO, MICHIGAN
Located in Southwest Michigan, Kalamazoo is about two hours from both Chicago and Detroit. With nearly 75,000 residents, Kalamazoo has a big city mindset and small town features. A vibrant and progressive downtown that includes quality dining, nightclubs, microbreweries, shops, live entertainment and the Kalamazoo Institute of Arts, Kalamazoo is minutes away from sprawling beaches and winding nature trails. Kalamazoo experiences all four seasons. Fall signals its arrival with cool temperatures and the slow turning of leaves into vibrant shades of crimson, orange and gold. Winter brings cold air, with an average temperature of 26 degrees and heavy snowfall in Southwest Michigan, providing outdoor enthusiasts with the perfect landscape for skiing, sledding, and snowmobiling. The snow melts and Kalamazooans shake off winter and eagerly welcome spring, its warmer weather, lush landscapes and sun-filled days. Spring rolls into summer when the average summer high temperatures reach the low 80s, providing the perfect opportunity to enjoy nearby Lake Michigan, part of the nation's longest freshwater coastline and one of the more than 11,000 inland lakes across the state.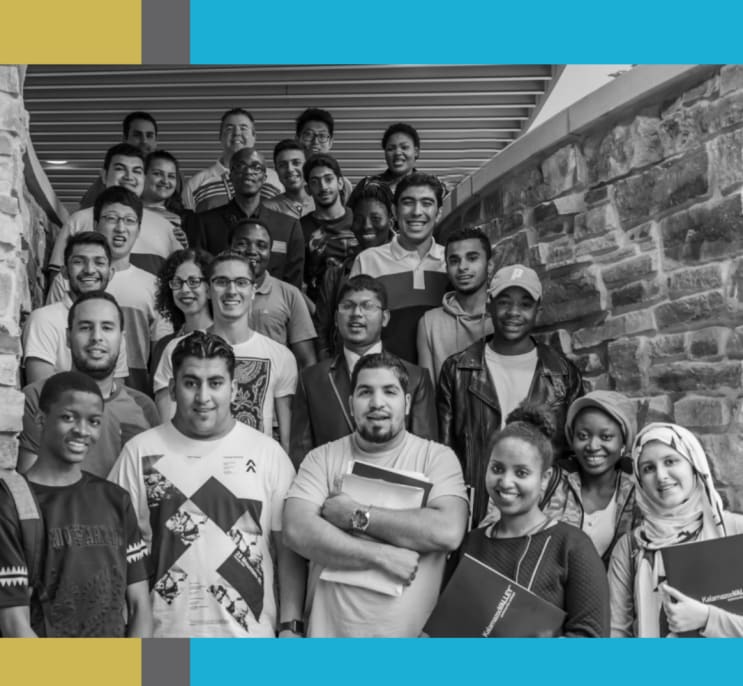 Locations
Kalamazoo
Kalamazoo Valley Community College
Address
6767 West O Ave
Kalamazoo
,
Michigan
,
USA