Accreditation
El Camino College is accredited by the Accrediting Commission for Community and Junior Colleges of the Western Association of Schools and Colleges, an institutional accrediting body recognized by the Commission on Recognition of Postsecondary Accreditation and the U.S. Department of Education. The University of California, the California State University and other colleges and universities give full credit for appropriate courses completed at El Camino College. El Camino College is approved for veterans by the Office of Postsecondary Education, California State Department of Education. Membership El Camino College is a member of the Community College League of California.
Certification
The El Camino Community College District hereby certifies that this Catalog is true and correct in content as required by DVB Circular 20-76­ 84, Appendix P, Paragraph 6(a), Department of Education, State of California.
History
In 1946, after strong recommendations by a consulting team to establish a two-year college in the Inglewood-South Bay area, the governing boards of the Centinela Valley, Redondo, Inglewood, and El Segundo school districts won 10-1 voter approval for the creation of a junior college. Torrance soon joined the newly chartered group, and the El Camino Community College District was officially established on July 1, 1947. Located centrally in the South Bay, the El Camino Community College District encompasses seven unified and high school districts, and nine cities - a population of nearly 533,000 residents. Early classrooms were surplus World War II barracks which were trucked north from the old Santa Ana Army Air Base in Orange County. The first permanent building for classroom instruction was the shop building, which opened in 1949. The women's gym, field house, another shop building and the Social Science Building followed. Major construction was the order of business nearly every year during the growth years of the college. El Camino College's buildings cover 1,129,112 square feet and were built at a cost of $28 million. That means 27 structures were completed without any bonded indebtedness to the district. In November 2002, voters of the El Camino Community College District approved a $394 million facilities bond measure. The successful passage of this first-ever bond measure will allow the district to build several new buildings, engage in major remodeling and reconstruction of others, and take steps to improve the health and safety of students and employees. History was made again in November 2012 when district voters approved Measure E, a $350 million facilities bond measure. Measure E will provide funds for safety, technology, and energy-saving improvements to classrooms, labs and other instructional facilities. Bond money can be used only for facilities and equipment. None of it can be used for salaries or programs. A Citizens' Bond Oversight Committee provides an annual report to the public regarding the use of the funds.
Mission and Vision
Mission Statement El Camino College makes a positive difference in people's lives. We provide excellent comprehensive educational programs and services that promote student learning and success in collaboration with our diverse communities. Vision Statement El Camino College will be the college of choice for successful student learning that transforms lives, strengthens the community, and inspires individuals to excel. Statement of Values Our highest value is placed on our students and their educational goals; interwoven in that value is our recognition that the faculty and staff of El Camino College are the College's stability, its source of strength and its driving force. With this in mind, our five core values are:
People: we strive to balance the needs of our students, employees, and community.
Respect: we work in a spirit of cooperation and collaboration.
Integrity: we act ethically and honestly toward our students, colleagues, and community.
Diversity: we recognize and appreciate our similarities and differences.
Excellence: we aspire to deliver quality and excellence in all we do.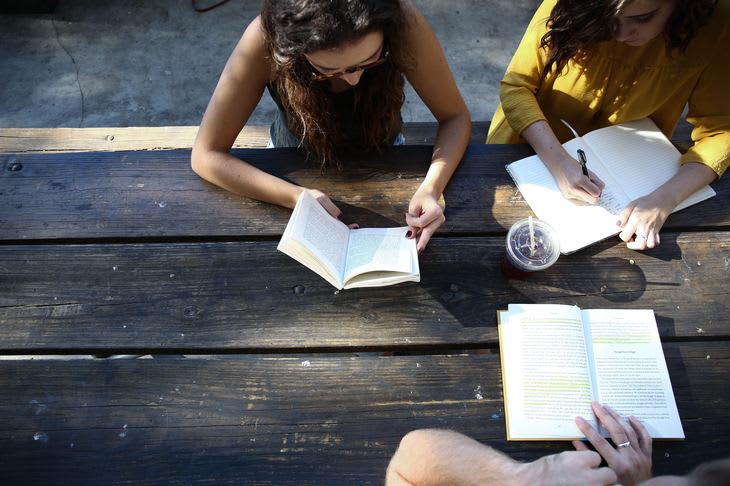 Institutional Effectiveness Outcomes:
Institutional effectiveness involves College efforts toward continuous improvement in institutional quality, student success, and fulfillment of the Mission. The College's integrated assessment, evaluation, and planning processes are put into practice with the ultimate outcome of greater institutional effectiveness - more students from our diverse communities will attain educational success and achieve their academic goals. The following outcomes will be used to measure progress on student achievement and improvements in institutional effectiveness at El Camino College.
Student Readiness Rate
Successful Course Completion Rate
Remedial English Completion Rate
Remedial Math Completion Rate
Three-Term Persistence Rate
Achievement Rate
Completion Rate
Transfer Rate
Degrees and Certificates awarded
Number of Transfers
Improvement goals to be achieved by the end of the Strategic Plan (Academic Year 2019-2020) are developed through College-wide consultation, with annual progress compared with a baseline year. Institutional effectiveness outcomes will be monitored annually for progress on each goal. In addition, an overriding priority is to reduce existing differences in achievement by demographic characteristics across all measures.
Strategic Initiatives
In order to fulfill the mission and make progress toward the vision, El Camino College will focus on the following strategic initiatives. Strategic Initiatives represent the areas of focused improvement. Objectives are College-wide plans to make progress on each initiative. Measures assess that progress during the period of the Strategic Plan (2015-16 to 2019-2020).
Student Learning
Support student learning using a variety of effective instructional methods, educational technologies, and college resources. Objectives:
Develop a comprehensive professional development plan that ties in with campus plans and initiatives to promote student success.
Incorporate instructional approaches that are positively associated with student success and
persistence.
Provide specific and relevant technology training to support integration of technology with
instruction.
Provide equipment needed to support faculty use of technology.
Institute outcomes-based conference attendance with a required sharing component for broader College benefit, where applicable.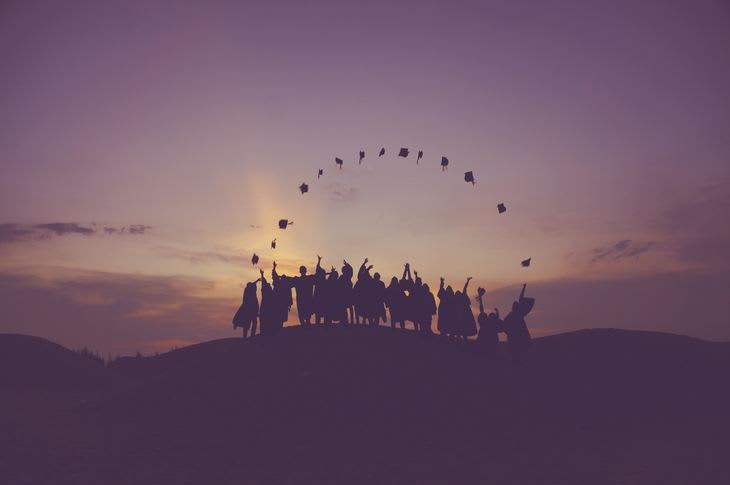 Institutional Effectiveness
Strengthen processes, programs, and services through the effective and efficient use of assessment, program review, planning, and resource allocation. Objectives:
Develop an integrated program review and planning tool.
Establish benchmarks and aspirational goals for student achievement.
On a regular basis, gather current information on our community to ensure that we are responsive to community needs.
Strengthen collaboration between programs serving students.
Facilitate a strong fiscal position to allow reasoned responses to fiscal threats.
Add this initiative to the purpose statement of each committee involved with institutional effectiveness processes.
Modernization
Modernize infrastructure and technological resources to facilitate a positive learning and working environment. Objectives:
Implement the Technology Plan to meet the developing information technology needs of the campus.
Continue implementation of the Facilities Master Plan to modernize campus facilities and infrastructure, revising as needed.
Implement safety cameras and other technological aspects of campus safety plan.
Student Learning Outcomes
Institutional Learning Outcomes Institutional Learning Outcomes (ILOs) define the skills and knowledge a student should possess upon completion of a course of study at El Camino College. El Camino College Institutional Learning Outcomes (ILO): Students completing a course of study at El Camino College will achieve the following learning outcomes: ILO 1 – Critical Thinking Students apply critical, creative and analytical skills to identify and solve problems, analyze information, synthesize and evaluate ideas, and transform existing ideas into new forms. ILO 2 – Communication Students effectively communicate with and respond to varied audiences in written, spoken or signed, and artistic forms. ILO 3 – Community and Personal Development Students are productive and engaged members of society, demonstrating personal responsibility, and community and social awareness through their engagement in campus programs and services. ILO 4 – Information Literacy Students determine an information need and use various media and formats to develop a research strategy and locate, evaluate, document, and use the information to accomplish a specific purpose. Students demonstrate an understanding of the legal, social, and ethical aspects related to information use.
Student Learning Outcomes and Service Area Outcomes
Student Learning Outcomes (SLOs) define the skills and knowledge a student should possess upon completion of a particular course. Program Learning Outcomes (PLOs) define the skills and knowledge a student should possess upon completion of a particular program. Service Area Outcomes (SAOs) measure the level of understanding, skills, and/or knowledge a student will possess upon interaction with a student support service or administrative service. The standards for accreditation require colleges to assess student learning on a regular and continuous basis to ensure that students are learning the course and program objectives and content as well as acquiring the understanding, skills, and/or knowledge desired by student support services and administrative services. Through an effective student learning outcomes assessment process, faculty members are able to review their courses and make adjustments to improve student achievement while student support services and administrative services staff are able to review the effectiveness of the services provided. The college is required by the Accrediting Commission for Community and Junior Colleges (ACCJC) Standards for Accreditation to provide the accrediting commission and students with evidence that an ongoing and rigorous program for assessment of student learning outcomes is in place. The college evaluates the instructional and support services programs on a regular schedule to improve student learning through scheduled program review, assessment of SLOs, PLOs, ILOs, and SAOs, as well as program planning and evaluation.
Admission
Any person over the age of 18 or possessing a high school diploma or its equivalent from the USA or other nation shall be admitted unless prohibited by law. If under the age of 18, students qualify if they have 1) graduated from high school or 2) passed the California High School Proficiency Examination.
Locations
Torrance
Address
EL CAMINO COLLEGE
16007 Crenshaw Blvd.
Torrance, CA 90506
Torrance
,
California
,
USA