Read more on the school's website
EUSA is one of the educational components that constitute the Campus of the Chamber of Commerce of Seville, a unique configuration with two locations in Seville, in the heart of the city and on La Cartuja. The campus has a current student population of over 2000 with 15% internationals. This exceptional learning environment is directly linked to the world of business and labor market needs, promoting innovation and creativity with unique learning pathways.
Other components of the campus include our Vocational Training School, Nuevas Profesiones, offering 2-year Higher-ed diplomas in up to 14 different areas; and the Escuela de Negocios Business School, with 18 different Professional Master degrees.
EUSA is one of the educational components that constitute the Campus Formativo of the Chamber of Commerce of Seville, a unique configuration located in the heart of Seville which has catered since its inception to the learning needs of over 55,000 national and international students. This exceptional environment is directly linked to the world of business and labor market needs, promoting innovation, creativity, and adding value to present-day society.
Our Campus is one of the most modern educational settings in Europe, fostering intercultural exchange and cooperation among students completing undergraduate, graduate, Masters, and vocational studies. We complement our academic offering for visiting students with Spanish Language and Culture courses provided in a wide range of formats.
Mission
Our mission is to provide educational opportunities for incoming and outgoing students that may enhance their creativity, skills, and employability through international agreements in Higher Education.
Vision
Our vision is to maintain programs that cater to the global needs of all of our students.
Values
Operating with Academic Integrity
Fostering Global Understanding & Engagement
Targeting Student Personal & Professional Skill Development
Aiming at Innovation & Employability
Bearing in mind the Health & Safety of Staff, Faculty & Students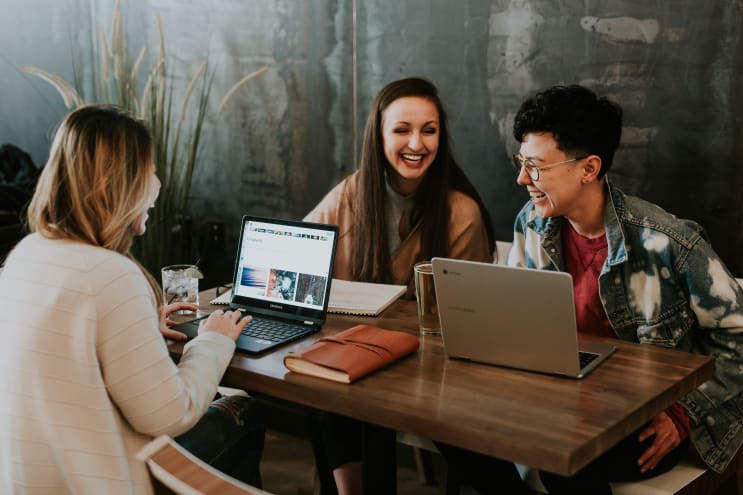 Student Status
International students deciding to join EUSA may do so in three official ways, depending on what degree or certificate they wish to obtain.
Degree Student Status: EUSA offers official, ECTS accredited degrees and international students may apply to any of them they meet a set of requirements. Please visit our website to learn more about our degrees.
Erasmus+ Student Status: EUSA holds international exchange agreements with several Higher Education institutions under the Erasmus+ program. You can find more information here.
Visiting Student Status: the University of Seville, and EUSA as one of its affiliated centers, provides the option of enrolling in its official courses as a Visiting Student. This status allows for the creation of Study Abroad programs, typically one semester in duration. Visit the University of Seville website for details on this status or check our programs to understand our policies, courses, calendars, etcetera.
Visiting students to EUSA may do so as free-movers, those coming without an agreement between EUSA and their higher education institution, or as partner program students. Please check our policies regarding student status and payment.
Grading Scale
EUSA follows the University of Seville in its numerical and letter grading scale. The following chart includes grades and a brief note for equivalence guidance.
Please consult our transferability chart for a more complete guide on grade equivalence across a multitude of different academic systems (note that this transferability chart is meant as an equivalence approximation for consultation; final equivalence will be established by Home institutions).
| | | |
| --- | --- | --- |
| Numerical | Letter | Note |
| From 0 to 4.9 | Suspenso (SS) | Fail |
| From 5 to 6.9 | Aprobado (AP) | Passing / C grade |
| From 7 to 8.9 | Notable (NT) | Passing / B Grade |
| From 9 to 10 | Sobresaliente (SB) | Passing / A Grade |
| TBD | Matrícula de Honor | Passing with Honours |
| TBD | No presentado | Incomplete |
Attendance
Attendance to 75% of sessions per course is required under EUSA Centro Universitario regulations. Any absences in excess of the allowed 25%, including those derived from early departure, will result in grade penalties leading up to a potential failure of the course. An academic committee including the Head of Studies, the Director of the International Office, and the instructor of the course affected by excess absenteeism will meet to determine penalties and exceptions to be made on a case-by-case basis. Instructors will record attendance daily.
Students will have to request attendance records from the instructors on a regular basis to verify whether they have exceeded absence limits. Courses meet twice a week, 2 hours per session. Other formats may exceptionally be preferred.
Locations
Seville
Address
C/Plácido Fernández Viagas, 4
Seville
,
Andalusia
,
Spain