Overview
FMDS strives to transform minds and design destinies. Comprehensive career planning and development for students occur throughout their learning journey to match individual goals. Ultimately, the school aims to nurture successive generations of designpreneurs to become masters of their own destinies.
About FMDS
First Media Design School (FMDS) is a specialized boutique design institution, offering design, design management and design entrepreneurship programs. It is the education arm of the First Media Group, one of Singapore's most awarded groups in the design industry.
FMDS has established global partnerships with universities located in the US, UK and Australia, providing students with a wide range of higher learning pathways.
Beyond Singapore, FMDS currently cultivates talents in three other ASEAN countries:
Raffles College in Indonesia
ARVA School of Fashion in Indonesia
Career Academy Asia (CAA) in the Philippines
Kent International College in Vietnam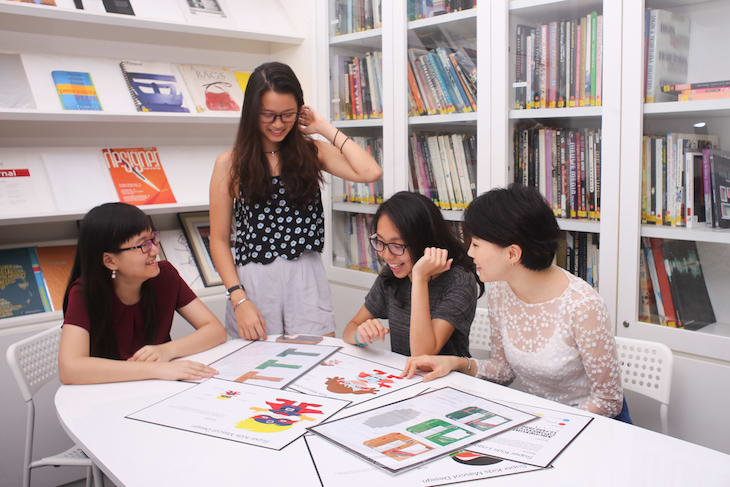 About the First Media (FM) Group
With more than 25 years in the industry, the FM Group has cemented its reputation in Singapore and around the region as the premier design entity of choice. Its design experience ranges from corporate & retail design, marketing communication, public relations, packaging design, publishing, advertising, event management, interactive media and IOS app development.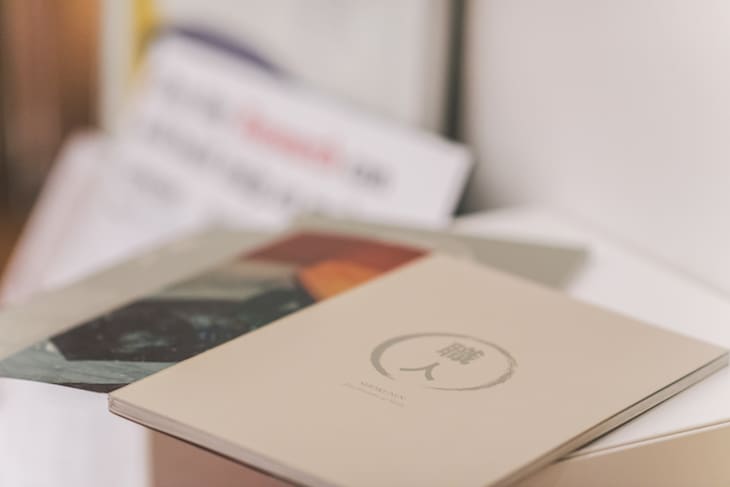 Singapore's Most Coveted Business Award for SMEs
Under the creative and business leadership of Mark Phooi, the FM Group won the Enterprise 50 Start-Up Award in 2005. Mark was also a recipient of the Top Entrepreneurs of the Year Award in 2006 organised by the Rotary Club and the Association of Small & Medium Enterprises (ASME).
The FM group is instrumental in creating several visual national identity projects. Past projects include those designed for the Immigration & Checkpoints Authority of Singapore (ICA), Casino Regulatory Authority of Singapore (CRA), National Environment Agency of Singapore (NEA), and Sing Health Group.
FMDS Vision, Mission & Values
Vision
FMDS strives to realize the 10:100 vision, from which it aims to nurture 100 'Designpreneurs'.
Mission
FMDS strives to cultivate a new generation of 'whole brain', industry-ready designers who possess both creative and cognitive commercial abilities, through its holistic teaching system consisting of design thinking and design management.
Value System
Trust, Respect, Integrity & Professionalism (TRIP)
Trust
is the root of success. FMDS promotes open dialogue with its employees, stakeholders, the board of directors, shareholders and partners. With a team of like-minded individuals working in a progressive organisation, trust becomes a crucial bonding element among FMDS staff.
Respect
generates loyalty and commitment among staff. FMDS has a flat hierarchical structure. This structure builds upon mutual respect among all levels of employees through direct and open communication.
Integrity
Honesty through operational transparency and diligence are all part and parcel of the school's management virtues. The FMDS reputation is deeply rooted in these traits, which are fundamentally necessary for building a reputable education institute.
Professionalism
FMDS always strives to attract staff who epitomise these qualities: Professionalism, Hunger and Discipline.