ISS International Business School of Service Management
Home ›
Germany ›
ISS International Business School of Service Management
The courses and trainings ISS offers focus on strengthening and developing companies where service already does or will play a crucial role as part of their business. Nationally and internationally, we accompany companies in transformation projects offering assessment, consultation and development projects as well as management trainings.
In our view as a 'Business School', strategic alignment and operative implementation are inseparable to achieve the intended effect on the market. This is why we view all activities that actively strengthen transformation as an integral part of the service. Company employees are pivot to actively participate in assessment and consultation projects and in training as well as development transfer projects, Real Life Projects (RLP), to ensure the implementation of training contents in their daily work. Consequently, they are also crucial for the pay back; the ROI of the investment.
Pixabay / Pexels
Our Philosophy
Service First ‑ Making services a success factor for companies is our ISS philosophy. In doing so, we support our clients in their strategic orientation towards their future markets and in concrete organizational and personnel development.
At the ISS, we understand services as an interaction between suppliers and customers aiming to generate additional value for everyone involved.
Why ISS?
Its clear focus on service management as a driver for corporate development makes the ISS one of the leading institutions in this area.
Tactical Success and Strategic Sustainability: Service Skills
For anyone who masters service business perfectly, whether at the help desk or as CEO, it is not just a mental exercise. They think and feel service, use analytical skills and emotional qualities. As a combination, these service skills complement each other to make an unbeatable team.
Experience, Competence and Customer Orientation
In order to achieve service excellence, the company must first clarify its status quo in terms of service:
How do I perform with my services? At what service level am I? If I only repair a technical device as part of the warranty, I merely fulfill the basics. Or, do I advise my clients even beyond my own product based on my knowledge of the industry?
If we do so, we talk about added value independent of a product. This makes service knowledge-based and generates value from know-how and education.
A Wide Range of Contents and Formats
The service competence model is an orientation framework, a guide and a perspective for employees as well as executives in their daily strategies to handle strengths, weaknesses, norms and values. Individual competencies arise from internal business drivers – these are the topics that have a significant impact on the future of the company.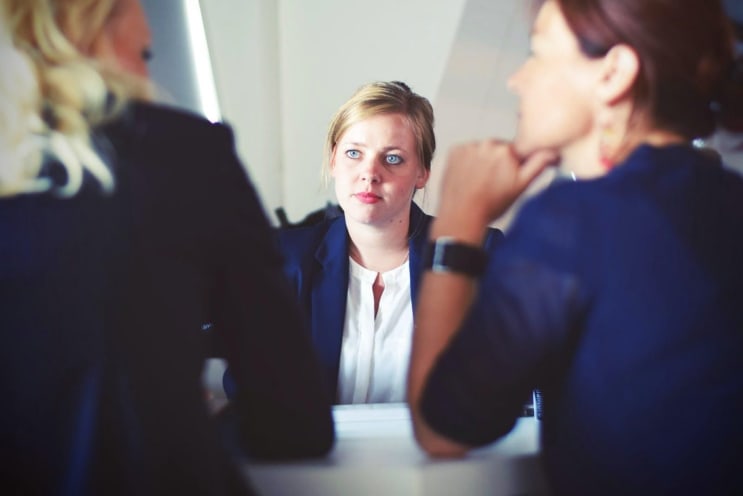 Tim Gouw / Pexels
Transformation Process with ISS
Emotional competencies can create a close relationship with the customer – show empathy, build closeness, gain confidence. Expert skills allow us to understand the customer's business, to use tools with methodological competence and to develop efficient service solutions.
With an economic view of the whole business, service creates value for your own company and the customer: profit and customer benefit.
ISS Business School – Certified Professional Development
We are a member of the advanced training association Weiterbildung Hamburg e.V. and have committed ourselves to quality standards. The ISS Business School is committed to comply with the quality standards of Weiterbildung Hamburg e.V. and make these standards publicly available. The 'certified continuing education institution' seal is awarded to companies that undergo a test procedure and participate in regular on-site audits.
Quality of the Trainings
The quality standards guarantee customer orientation, transparent and fair conditions as well as modern, adult-friendly learning formats for participants in professional training. In addition, we offer you a free participant protection service: any student experiencing problems or questions in their training is offered the opportunity to use the conflict counseling service of Weiterbildung Hamburg – in addition to the opportunity to address any issue directly in-house with ISS.
For more than 20 years, Weiterbildung Hamburg e.V. and this seal of approval have been standing for quality assurance and participant protection for professional training organizations in Hamburg.
Locations
Hamburg
Address
Dorotheenstraße,29A
22301
Hamburg
,
Hamburg
,
Germany