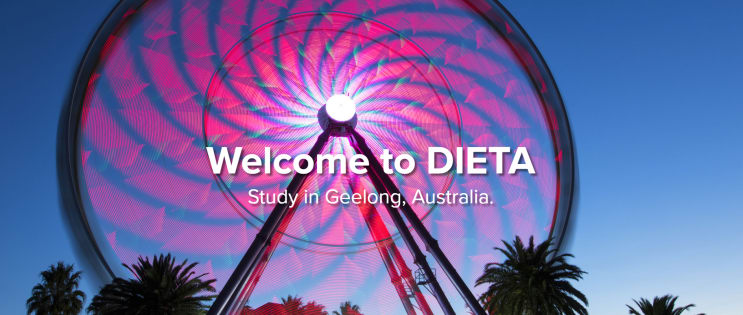 About us
Victoria's second largest city, close to the surf capital and pristine beaches, Geelong has much to offer for International Students. It is only 45 mins from Melbourne and is a gateway to many adventures including the beach, rainforest, and the bush.
Diversitat Institute of Education and Training Australia, DIETA, draws on over 40 years of supporting the multicultural communities in the Geelong region. DIETA is proud to deliver Nationally Accredited Qualifications in a supportive environment.
At Diversitat Training we are committed to helping you achieve your best. And in doing so, you can enhance your career path and future employment prospects. Our qualifications are nationally recognized by employers across Australia and delivered by trainers who are all industry skilled and trained.
Our courses

Our 2 campuses where you can live:
Vines Road Training Centre: take a tour
Pulse Centre: take a tour
Locations
Geelong
Address
7 - 9 Ryan Place
Geelong
,
Victoria
,
Australia