close
Filters
See Results
The field of costume studies is at the forefront of current visual arts research.Animation is playing an increasingly crucial role in various aspects of art and design, film, games and interactive media. It also contributes to wide-ranging fields as architecture and science.Over the years, the City has welcomed thousands of students to its admirable high education facilities. Students opt to study… Read more
The field of costume studies is at the forefront of current visual arts research.
Animation is playing an increasingly crucial role in various aspects of art and design, film, games and interactive media. It also contributes to wide-ranging fields as architecture and science.
Over the years, the City has welcomed thousands of students to its admirable high education facilities. Students opt to study here because of the convenience the city offers in terms of education and social life. Colleges and universities in this area are committed to providing first-rate education to the locals and international students.
Top Course in Computer Animation in British Columbia in Canada
Read less
1

Results in Computer Animation, Vancouver
format_list_bulleted Filters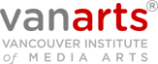 A recent survey of the "Top 100 Schools for Animation, Gaming and Design" by Animation Career Review ranked VanArts as #1 in Western Canada
A recent survey of the "Top 100 Schools for Animation, Gaming and Design" by Animation Career Review ranked VanArts as #1 in Western Canada
-
TIP! If you represent a school and want to add your programs to our listings, contact us here
Earn a scholarship worth up to US$10 000
Discover the options our scholarship can give you