close
Filters
See Results
Courses are academic classes taught by qualified instructors that are intended to enhance participant's knowledge of a given area or training in a particular discipline. Courses vary broadly in terms of length, size, content and duration.The stop motion technique of animation is classic and continues to be popular. It requires the character or puppet to be photographed in between minute repo… Read more
Courses are academic classes taught by qualified instructors that are intended to enhance participant's knowledge of a given area or training in a particular discipline. Courses vary broadly in terms of length, size, content and duration.
The stop motion technique of animation is classic and continues to be popular. It requires the character or puppet to be photographed in between minute repositions. The playback of these individual images results in movement of the character.
Canadians place great importance on learning, and have developed a first-rate education system with high standards. Not only does Canada provide a safe, clean environment, but it has been consistently ranked as one of the world's best places to live in terms of quality of life by the UN.
Course in Computer Animation in Canada
Read less
1

Results in Computer Animation, Canada
format_list_bulleted Filters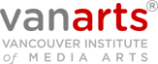 A recent survey of the "Top 100 Schools for Animation, Gaming and Design" by Animation Career Review ranked VanArts as #1 in Western Canada
A recent survey of the "Top 100 Schools for Animation, Gaming and Design" by Animation Career Review ranked VanArts as #1 in Western Canada
-
TIP! If you represent a school and want to add your programs to our listings, contact us here
Earn a scholarship worth up to US$10 000
Discover the options our scholarship can give you