Course in Women's Leadership Academy
Program Description
The Women's Leadership Academy aims to maximize the participants' leadership effectiveness, through a unique combination of coaching, networking, analytical reflection, and tailor-made personal development. With peers from all over the world, senior female managers are equipped with the necessary intellectual tools to break through that infamous "glass-ceiling", creating sustainable value for their respective organizations.
Throughout the program, participants will have the opportunity to reflect on their experience, bring insights back to the classroom, and receive feedback from faculty and peers.
Join us from 27th September - 1st October 2021
Women's Leadership Academy will be recognized as the in-class Week of Certified Expert in Business Development.
Target Group
The Women's Leadership Academy is designed for functional and senior managers, with at least 7 years of working experience, who aspire to positions of greater responsibility and who want to achieve sustainable impact in their organizations
Curriculum
During this five-day executive program participants will be exposed to many different aspects of leadership – from channeling creativity effectively, to being able to inspire teams and audiences, and finally to negotiate to create value. Personal coaching and individual leadership feature just as prominently as networking. A method mix of case studies, role play, theoretic analysis, and research ensures maximum learning impact.
Benefits from our program
For you
Enhance your leadership skills
Build effective, supporting a professional network
Develop your negotiation, communication and presentation skills
Learn from the hand-picked faculty from the top university in Germany
Personalized coaching
For your organization
Better leader to lead your organization
Focus on the transformational leadership style
Participants join the FS Alumni network with endless collaboration possibilities
Create sustainable value for the organization
The course contributes to UN SDGs
This course will enhance your knowledge in the following SDGs. The SWA offers professional and executive courses dedicated to the advancement of the UN Sustainable Development Goals (SDGs).
Approach
Theory and Research
Research Insights from Organizational Behaviour
Identity of a female leader
From Charismatic to Transformational Leadership
Soft Skills
Inspiring your team Walk the Talk
Managing in a Man's World
Case Studies
Mismanagement Diversity: Uber Case
Creating Value in Negotiations
Joining Boards of Directors
Empowering Women to Lead
Coaching
Creative Leadership Session
Coaching Circle
Inspiring your audience
Inspiring Experiences
Administrative Details
Application
The Admissions Committee will review your application and advise you on the outcome as soon as possible. It admits qualified candidates on a rolling and space-available basis.
Tuition and accommodation expenses
The total fee for Women's Leadership Academy is EUR 4,300. This fee includes the course fee, all training materials, and full-board accommodation in single rooms for the time of training.
Discounts
Please note that we can offer the following discount:
15% Early Bird discount till 15th May 2021
10% for each institution sending more than one participant to the Women's Leadership Academy*
Alumni Discount 10%
* successfully enrolled
Please click here to register.
Location
The Women's Leadership Academy will be held at the Frankfurt School of Finance & Management. The campus facilities offer a broad variety of seminar rooms including high-class training facilities. The campus is situated in the center of Frankfurt am Main and offers an inspiring environment with excellent training facilities and internet access.
Language
The language of instruction will be English and no translation will be provided.
Last updated Jan 2021
About the School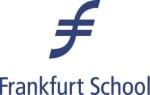 Frankfurt School of Finance & Management is an AACSB, EQUIS and AMBA accredited, research-led business school, covering every aspect of a business, management, banking, and finance.
Frankfurt School of Finance & Management is an AACSB, EQUIS and AMBA accredited, research-led business school, covering every aspect of a business, management, banking, and finance.
Read less