Course in Musical Composition for Video-games
Program Description
In the past years, both electronic music production and the evolution of video games, has experienced unprecedented growth, resulting in it forming part of the cinematographic industry budgets, generating income and earnings.
Evermore, million-dollar projects are launched onto the market, on which hundreds of professionals from multiple sectors, work on programmers, artists, experts in marketing, graphical, technical designers of sound, etc.
The video games scene experiences an evident need, of qualified personnel that undertakes all the work that is involved in the creation of the music and sound effects of these projects.
Independently of the size of the projects: it can be about, a simple game developed by an independent video game company with limited personnel to daunting technical achievements, that year after year, make millions of players open-mouthed. All of them, need music and sound in order for the gaming experience to be complete.
The musical composition and sound design for video games course is intended for all those interested in learning how to create a soundtrack, from the study of simple programming till the day of recording is undertaken in a recording studio, be it with a Jazz combo, a Great Orchestra, with electronic sounds or any another sonorous need that the project may require.
The intention of this course is to bring the student closer to a real-life-experience of the management, composition, and recording of a soundtrack for a video game. We will study each one of the steps that are necessary to take in order for you to not only know, not only how to work in the industry in an efficient manner but also how to network in order to attain success.
Throughout the course, we will have very special guests who will share their experiences with us in Master Classes: Oscar Araujo, Eduardo de la Iglesia, Matías Lizana y Pep Terradas among others. In addition, students will have the possibility of choosing to collaborate with recognized Universities of the sector.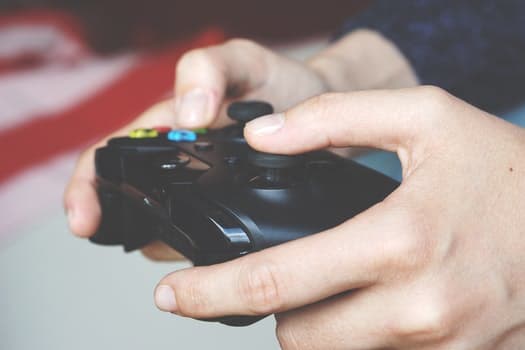 Syllabus
The history of music for video games and cinema
To know where we have to go, first, it is necessary to know, where we came from. This subject is fundamental in order for the students to know what has already been done, and what it meant for the industry at the time.
Composition for Images
The music for video games or cinema works totally differently from the music that we know and listen to traditionally, on separate tracks. We have to find a way of narrating histories with it, describe characters with melodies or create endless loops that are pleasant to the player, without tiring. All of this is achieved by knowing which harmony to use, what are the most appropriate instruments, and how to implement everything inside a project in order for it to ultimately have coherence.
Applied harmony
This subject, complementary to Composition for Images, tries to explain in-depth and in a technical manner the bases of the harmony that we will use in video games and cinema. Exercises and tasks will be assigned to the student to work on, at home, which will later be corrected in class with the exhibition of examples.
Orchestration
This subject explains the role that each instrument has within an orchestra: records, sonorous colors, characteristics, disposition of chords, voice driving, etc., everything necessary in order for the student to be able to take their first steps as a composer and be trained for the final project.
Musical software
The time has come to get hands-on with sequencers! In this subject, we will study the process with which we can compose on the computer as if we had an orchestra in our keyboard. Using the most common software (Logic, Cubase ...etc.) and everything related to it (Kontakt, EastWest, Plug-ins, Omnisphere, etc.) to get the student to produce good samples in just a year. We will also work with WWISE or FMOD so that the student understands how it is possible to implement the music and audio in a video game so that when playing, everything is modified automatically according to the established parameters between the composer and the programming equipment.
MIDI Orchestration
A subject of vital importance for the final project, as we will study how we can pass what we have created on a computer to paper in order for any musician to be able to interpret with ease (Sibelius, Finale, etc.). In addition, we will revise important aspects in order for the sounds to seem more "real" (mixing of libraries, Plug-ins, etc.), this way the student will be able to orchestrate in the sequence creating more organic and dynamic music.
Sound design
The development of this subject is fundamental in order for the student to be able to implement sound effects on the project. Recording, sound processing, effects, etc., it is a very vast but pleasant field of video games. In addition, the job market welcomes, very much, that the same composer could offer the sound effect service, this way, one person can manage, all aspects related to sound.
Final Project
This subject, to be developed during the last semester, would put the student in charge of creating a soundtrack (approximately 10 minutes of music) using all the knowledge that we will have covered throughout the year. The final project would consist of composing, sequencing, having all the material rendered onto paper and record it with an orchestra or band by the end of the course (year), we hope it to be a magnificent experience.
Master Classes
Oscar Araujo: Composer of the soundtrack of the trilogy "Castlevania Lords of Shadow", with a long working history to back him as one of the best audio-visual composers of the country.
Eduardo de la Iglesia: Composer and designer of sound with extensive experience working on, among other things, the "Commandos" series.
Matías Lizana: Acclaimed musician and composer of the indie scene, working for Pixel Cream Studios in his last work " Way of Redemption ". Matías will explain to us how one works inside the sector from a different perspective.
Pep Tarradas: Composer, arranger, instrumentalist, Pep's specialty is Jazz and the Big Band, with him we will see within video games we can also find Jazz scores and how they are applied.
Requisites
Academic:
A technical degree in music or equivalent accredited experience
The candidate must send their scores or samples of their works to the school for the school to be able to evaluate the material
Material:
The school offers the possibility of using its facilities, computer classrooms and recording studios, with the aim being that students can study and practice*
*The recording studios that the student will have access to, will depend on the semester they are coursing
Last updated Oct 2020
About the School

The daily schedule at the school is divided between the classes; theory and practice, in the computer rooms and studios. The classes are led by qualified tutors who bring their experience to the learn ... Read More
The daily schedule at the school is divided between the classes; theory and practice, in the computer rooms and studios. The classes are led by qualified tutors who bring their experience to the learning environment while following the methodology of the school. There are also the hours for study and practice conducted at the school with the all the necessary facilities and amongst fellow students whose talents,
Read less