Program Description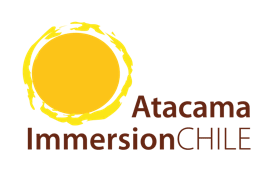 Spanish, Sea Sciences and Business in Coquimbo
Atacama Immersion Chile By Universidad Católica del Norte
Place: Coquimbo Region in the Center of Chile
A region that surprises its visitors with wonderful places like Elqui Valley, the famous valley where the Chilean Pisco is produced. An important scene of astronomical observatories thanks to the clearness of its skies. Magnificent coasts with marine biodiversity ideal for the study of sea sciences. Coquimbo is the region where the Literature Nobel Prize Gabriela Mistral was born, its work, childhood and history are in these beautiful lands.
Description
A significant learning experience in the marvelous region of Coquimbo, a cultural and magic place. The programs are designed to provide a comprehensive experience, including quality academic learning, activities in field inserted in the landscapes surrounded by beaches, where visitors can enjoy, share and exchange experiences.
AIChile Team will introduce historical and cultural sites, natural attractions such as Gabriela Mistral Museum and House, Elqui Valley, Pisco companies, Damas Island, Penguins Reserves and other fantastic places.
Our programs are open to any who is interested, students, companies or simply groups of friends who want to acquire this type of experience as a personal goal.
Guided tours, accommodation, meals, support material and more are included in these two wonderful weeks.
Quick Facts
Beginning date: Every month
Place: Campus UCN Guayacán, Coquimbo
City: Coquimbo, Elqui Valley
Country: Chile
Program credits: If required
Academics
Atacama Immersion Chile presents in two weeks or one-month interactive and intensive courses offered by Universidad Católica del Norte professors.
Sea Sciences:
A privileged geographic position, special conditions of temperature and great biodiversity, make Coquimbo a favorable place to study the Sciences of the Sea. The Faculty of Marine Sciences has been a pioneer in the research, Universidad Católica del Norte has been the first to offer the Ph.D. in Aquaculture in Latin America. There is also a Doctorate in Biology and Applied Ecology in partnership with the Southern University.
Business:
Five modules comprise our program to develop the necessary knowledge about business in Latin America, taking as an example the performance of countries such as Mexico, Argentina Peru, Brazil, Colombia and Chile itself, especially the north of this country, because during the recent decades has shown significant growth in this area.
In this context, it will be possible to investigate the structure of business in Latin America, starting from the Legal and Historical Bases in order to appreciate and understand its evolution.
Spanish:
Intensive learning of the second most spoken language in the world where the active participation of the students will be encouraged through oral presentations, debates and teamwork. Textbooks will be used in Spanish that will be complemented with readings, auditions and other activities to increase the lexicon and the observations on grammar.
Accommodation
It is included during the whole program.
Field Visits according to the program:
Elqui Valley
Dama Island
Penguin Reserves
Pisco companies
Gabriela Mistral House & Museum
Last updated Jun 2019
About the School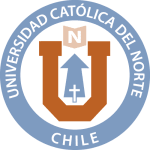 The Universidad Católica del Norte, with 60 years of history, is a public institution and forms part of the original group of universities in the National Higher Education System. Its highest principl ... Read More
The Universidad Católica del Norte, with 60 years of history, is a public institution and forms part of the original group of universities in the National Higher Education System. Its highest principles are those of the Catholic Church. Guided by the values of Christian Humanism, its mission is to contribute to the constant search for truth, the development of individuals, society and community cultural heritage through teaching, research and outreach. This institution was formed by a group of priests belonging to the Company of Jesus, together with Mrs. Berta González de Astorga, benefactor of the university, and began its functions on May 31 1956, as the eighth university in Chile and the third with a Catholic vocation.
Read less