Course: Avionics Techniques / Dec-Bac in Avionics 280.D0
Home ›
Courses ›
Course: Avionics Techniques / Dec-Bac in Avionics 280.D0
Read more about this program on the institution's website
Program Description
prerequisites
Math Technico-Sciences or Natural Sciences of the 5th sec. or the equivalent
Physics of the 5th sec. or the equivalent
You will learn
Plan, direct or perform the installation, preventive maintenance, troubleshooting and repair of electrical, electronic and digital (conventional and automated) systems found in all aircraft, including navigation and communications.
Provide technical support to engineers in the design of avionics systems.
Your abilities
Adaptation to technological changes
Dexterity
thoroughness
Sens of observation
Sense of responsibility
Bilingualism (an asset)
Your interests
New technologies
Electronics, electricity and computers
Problems solving
Concrete tasks
Structured environment
You can access careers
Avionics Maintenance Technician
Method Agent (Avionics)
Technician in the installation and maintenance of aircraft instruments (radar, radio, etc.)
Avionics manufacturing technician
Manufacturing Quality Control Technician
Flight simulator technician
Avionics Inspector
DEC-BAC
Program-Avionique-600x400.jpg In addition to its regular program of avionics techniques, ÉNA offers a DEC-BAC course in Avonique to facilitate the transition of graduates in avionics techniques to the bachelor's degree in electrical engineering from Polytechnique Montréal.
The school path
Students wishing to follow the DEC-BAC pathway must integrate, during their three-year DEC, five academic prerequisite courses required by Polytechnique. Of these courses, two are in surplus (including one in summer session) and three replace courses already scheduled in the schedule.
Differential Calculus (201-NYA-05)
Integral calculation (201-NYB-05)
Linear algebra and vector geometry (201-NYC-05)
General Chemistry: Matter (202-NYA-05)
Electricity and Magnetism (203-NYB-05)
Two of these courses are recognized as complementary courses. At the end of their three-year college program, students will benefit from privileged access to the BAC in electrical engineering if they meet the admission criteria for all bachelor's degrees at Polytechnique Montréal, ie the success of prerequisite courses and a rating. R meeting the minimum requirements of Polytechnique Montréal.
Graduates of the DEC-BAC DEC program will be recognized by Polytechnique Montréal with exemptions from university courses allowing them to reduce their study sessions. These exemptions represent six courses (equivalent to 17 credits) for students enrolled in the Bachelor of Electrical Engineering, Aerotechnology orientation; three courses (6 credits) for those opting for the Bachelor's degree in Electrical Engineering, Concentration Embedded Systems in Aerospace; and two courses (5 credits) for students choosing another orientation or concentration of this bachelor's degree.
The secondary prerequisites required for this DEC-BAC course in Avionics
Mathematics Technico-Sciences or Natural Sciences of Secondary V or equivalent
Secondary V Physics or equivalent
Secondary V Chemistry or equivalent
inscriptions
Interested students must register on the website of the Regional Admissions Service of Metropolitan Montreal (SRAM) by choosing the program 280.D0 Avionics Techniques and then selecting the particularity "DEC-BAC path in Avionics".
Your future
The employment prospects of our graduates are excellent, because the industry is currently experiencing a shortage of manpower.
Average annual salary ranging from $ 43,160 (CAN) to $ 68,280 (CAN)
Opportunity to pursue university studies in engineering
Thanks to an agreement reached with the Walloon Aeronautical Network (WAN) Skills Center of Belgium, ÉNA is able to offer its students the opportunity to take the EASA PART-66 theoretical exams in order to obtain the aircraft technician's license in accordance with the European EASA EASA Part-147 European Certfication Standards (EASA)
Last updated Mar 2020
About the School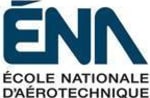 L'École nationale d'aérotechnique (ÉNA), une école affiliée au cégep Édouard-Montpetit, est considérée comme la plus grande maison d'enseignement collégiale technique en aéronautique au monde. L'ÉNA p ... Read More
L'École nationale d'aérotechnique (ÉNA), une école affiliée au cégep Édouard-Montpetit, est considérée comme la plus grande maison d'enseignement collégiale technique en aéronautique au monde. L'ÉNA possède des installations uniques avec ses 37 aéronefs et ses 35 laboratoires spécialisés et offre des programmes techniques exclusifs au Québec en Maintenance d'aéronefs, Avionique et Génie aérospatial. Malgré le nombre impressionnant d'étudiants formés chaque année à l'École, l'industrie vit présentement une pénurie de main-d'oeuvre et les perspectives d'emploi de nos diplômés sont excellentes.
Read less