Course: Advance Human Resource Management Program
Home ›
Courses ›
Course: Advance Human Resource Management Program
Program Description
ADVANCE HUMAN RESOURCE MANAGEMENT PROGRAM
The role of Human Resource Management has evolved to help organizations achieve their strategic goals and improve their businesses. This program concentrates on the center abilities, as distinguished by the main HR affiliations, that are crucial for present or future HR professionals, Managers, Heads, Supervisors and Staff authorities who wish to build their viability working specifically with HR in a wide range of associations. This program has been designed to equip the participants with the skill-set and framework required for the more specialized and advanced concentration. Through the use of readings, lectures, group presentations and real-world case studies, participants will gain a better understanding and appreciation of concepts and issues relating to Human Resource Management. Furthermore, they will be able to lead effortlessly to build a strong employee engagement within the organization and help leaders to avoid derailing and strategizing preventive measures to keep the organization to flourish and compete effectively. This program will provide the participants with a foundational preparation for this fast-changing environment.
Personal Impact
Acquire a comprehensive understanding of Human Resources Management terminology, concepts, and principles
Learn to design and implement Human Resource Management policies that support an organization's strategic plan and growth
Learn to develop Human Resource management practices that enhance an organization's ability to attract, motivate, develop and retain effective employees
Enhance leadership capability by acquiring the knowledge of strategic concepts that will enable a more proactive role in shaping the strategy within the organization
Understand the key principles of high-performance working and critically review the links between performance and Human Resource Management practices.
Training Methodology
GBNTC offers a series of Masterclasses that together complete a program. Each Masterclass consists of short lectures, case studies, practical exercises, group discussions, networking with industry peers and an experience beyond comprehension. The Instructional tools utilized in developing these sessions are latest industry best practices, CEO voice surveys, industry impact analysis and market observations. The sessions are challenging and practical, they offer knowledge integrated with the latest technology wherever applicable.
Program Outline
Business strategy for HR leaders (2 days)
In a worldwide economy, described by customization, velocity and the rapid pace of development, powerful Human Resource Management (HRM) is critical to fruitful system execution. An organization's core assets are their employees; their knowledge, skills, and relationships. The customary operational HR pioneers have seen a dramatic shift in the recent decades. Increasingly business associations have started recognizing HR as a key specialty unit that has huge ramifications in accomplishing corporate targets. HR senior officials are relied upon to make significant commitments in the key decision-making process and all things considered, they have progressively more pressure to prove their credibility and exhibit the required abilities by having a firm grasp on the key ideas, models, and dialect of business and methodology. This masterclass takes an in-depth look at the strategic tools, frameworks, and mindsets that are used by managers and consultants to equip the participants with the language of business and strategy to enable them to effectively communicate at the highest level of organization. This masterclass will enable the participants to develop enhanced leadership capabilities by facilitating and establishing strategic concepts that play a proactive role in shaping the human resource strategy within the organization.
Creating and Sustaining High Performing Teams (2 days)
As businesses continue to fight the fierce battle for their survival in this competitive technology embedded market space, having high performing teams can make the difference and provide the organizations with the leading edge. A high performing team incorporates goal-focused individuals with complementary skills set and expertise, who have the ability to collaborate, innovate and provide consistently high-quality results. This masterclass will provide an exclusive combination of casework along with experimental exercises for the participants to gain hands-on experience in building on and leading teams in diverse contexts. It will help them explore:
The factors that promote high performing work culture
Team development life cycle and its common stages
Causes of team disintegration and dysfunction
Types of team formation established to achieve specific goals
Conflict resolution and negotiation (2 days)
This Training Program will discuss the various types and kinds of conflicts that are encountered in business and train the Human Resources Officer how to embrace conflict as a part of life, so that they can make the most of each situation and use it as a learning opportunity, leadership opportunity, or an opportunity to transform the business situation into something better. Conflict can happen as a result of conflicting goals or priorities. It can also happen when there is a lack of shared goals. Conflict can also develop with personalities, scarce resources, styles, and values. You will also learn how to use effective negotiation methods to work towards win-win-win situations.
Coaching and counseling principles and practices (2 days)
Effective and efficient coaching and counseling techniques and practices are essential to a high-performing business. This Training Program will provide the Human Resources Officer the opportunity to learn and practice these techniques in one to one and team settings in order to help sharpen your skills as a manager-coach train-the-trainer.
Data-Driven Decision Making in HR: Analytics, Metrics, and Scorecards (2 days)
As increasingly large and average sized organizations continue to execute ERP frameworks, that catch and store an assortment of information, human asset experts have more noteworthy capacity than had been at any other time to utilize this information to drive choice making. However, given this scenario experts are progressively encountering following queries:
What information?
Also, what choices?
How would you create frameworks that prompt better choice making and provide the ability to foresee and counteract issues?
HR Analytics can offer some assistance with answering these queries. This master class is designed for HR leaders to stay a step ahead of the competition and discover how to use effective HR analytics initiative that maximizes human capital insights for strategic HR decision making. Participants will learn ways to collect and use this data to conduct an evaluation in the most effective manner for the benefit of the organization and for developing the talent within the organization.
Diversity and Inclusion in Practice (2 days)
Diversity and Inclusion (D&I) is crucial to building worldwide benefits, creating top ability, and reacting adequately to changing client prerequisites. Imagine a collection of empire builders and yes-men – all with similar backgrounds and ways of thinking, this would lead to a culture deprived of innovation and creative thinking, as well as it would bring monotony and repetition of skills set in the working environment creating a workforce of dwarfs rather than inspired enthusiasts. However, implementing D&I may be challenging and if not properly embedded in work culture it may miss its mark concerning planned targets. Diversity and inclusion must be embedded in an organization's environment to make a positive impact on performance. This masterclass differentiates diversity from inclusion and would enable the participants to understand how to assess the different levels of inclusion for an organization. It would particularly enable the participants to look beyond compliance, identify new talent pools, address diversity in all aspects of talent management, create ways for like-minded people to connect and finally it would help the participants to make diversity as part of their respective brands.
Developing effective communications skills for managers and executives (2 days)This Training Program will train the Human Resources Officer to focus on developing effective communications between and among management, supervisors, employees, and our customers so that your business can be more effective, more efficient, and significantly more productive. In every business there is a necessity to communicate with others in order for that business to be successful – however, success is defined for that business. The necessity to communicate can be wrapped around a person's perspective, his motivation, his professional standards, and even his personality.
Developing a thorough selection, orientation, and training program for new employees (2 days)
This Training Program will go in-depth into the development of an effective employee selection process that helps your business attract, orient, and train new employees. Focusing upon a thorough understanding of the "person-future fit" concept, effective selection processes, employee engagement, and workforce alignment, you will identify what you need to do in order to improve your own company's selection, orientation, and training programs.
Developing strategic and action plans (2 days)
The development and implementation of strategic plans and action plans within a business vary in their methods. This Training Program will demonstrate how Human Resource Officers can develop business plans with the active participation and involvement of other managers and their employees. Using proven and effective business plan methodology, you will develop a vision, mission, goals, strategies, and action plans for your business.
Developing effective performance appraisal processes (2 days)
This Training Program will work with Human Resource Officers to develop a series of performance appraisal instruments using the principles and practices of hiring, managing, and motivating smart, workforce alignment, and employee engagement. Participants will develop and evaluate the effectiveness of different evaluation methodologies and develop instruments that would be most applicable to different levels of the organization.
Getting results through talent Management (3 days)
(This Masterclass is offered on the 26th of July)It is always critical for both human resource and business leaders to recruit and retain the very best talent. We need to manage the company's talent in the most efficient manner as they are the key to company's success. The company, in order to retain, needs an integrated and a systematic approach for attracting, developing, engaging and retaining the critical talent. This masterclass will help participants gain diverse insights that will benefit the entire organization. They will dig deeper into understanding the organization's key talent management challenges and unveil solutions that can be used to overcome these issues. This module will also examine the current trends and will help demonstrate various talent practices and processes that are needed to align and create an effective solution for the organizational success through employing talent management principles.
HR & Value Creation: Driving Business Performance (2 days)
One of the key success factors of high performing organizations is placing their people first. Today HR executives are challenged to develop efficient, effective and simple yet powerful solutions to the people side of the business. However, it remains difficult to determine the exact contribution of the HR function to achieve these objectives. An effective HR strategy provides a roadmap to create value through the organization's workforce. It also includes guidelines for the organization to follow when competing for new talent or retaining existing talent. These guidelines can cover a broad range of issues, such as skills and competencies which are most critical for achieving future goals and objectives, how to source talent (grow or buy), and how to create and maintain a high-performance culture. This master class will cover and enlighten the participants with the techniques required to drive and maintain business performance by establishing correct Human Resource capabilities and also improving operational excellence continuously.
HR Strategy in transforming Organization (2 days)
An organization grows when there is a balance between its business strategy and the context it creates for the people. A long-term organizational success requires an alignment of people with business strategy. HR plays this role in the organization but often lacks the ability to connect people and process effectively. As business strategies change, the Human Resources function is faced with immense challenges. Building strong partnership skills with business leaders and managing complex change processes is increasingly critical. This masterclass is designed to update the participants with the latest thinking and research on HR topics and is expected to strengthen their personal skills set. The participants will learn how to apply competitive advantage through HR and align strategies with business objectives. They will be able to develop a new focus on the future of the working environment and prepare themselves for the change.
HR Employee retention (2 days)
The issue of employee retention has been a continuous dilemma ever since the birth of businesses. Past studies demonstrate that one out of each three individuals are disappointed with their present work circumstances and could leave for better positions as the monetary situations keep on making pressing strides. Effective business associations acknowledge employee retention as essential to managing their leadership and growth in the commercial center. Pulling in, procuring, and holding high-bore employees in today's market, challenges all associations to administer ability at all levels. In the face of a growing talent shortage, few companies can afford to ignore strategies for employee retention. This masterclass provides the executives with strategies and suggestions on ways of turning an average organization into a highly productive one. The participants will get an insight into understanding the leadership skills needed to retain employees. They will be able to implement retention strategies within organization, design powerful employee orientation programs and create and use employees to the best of their interest to hold them in the organization for a longer period of time.
How business process improvement can further improve employee engagement (2 days)
This Training Program will work closely with Human Resource Officer Program participants to develop effective business and continuous quality improvement processes that require the involvement and engagement of employees to develop improvements to a variety of business processes. Participants will be requested to select business processes in their organizations that will then be improved during the training program. Various BPI and CQI process tools will be employed for this program.
How to make better decisions by understanding decision-making styles (2 days)
This Training Program will show the Human Resources Officer how to motivate employees' better, help them make decisions faster, encourage other executives and staff to be more conducive to their recommendations, understand the best ways to have executives and staff execute their decisions with precision, and enhance their ability to help executives and staff to achieve their goals.
Mediation and Conflict Resolution (2 days)
The abilities of conflict resolution are crucial in contemporary life. Professionals in business, public bodies, and the law are increasingly expected to act in a collaborative way and to resolve disputes without the delay and expense of litigation. This masterclass combines both theoretical and practical elements. The participants will be able to apply the specialized knowledge and practice meditation and negotiation skills efficiently within the organization. The masterclass draws on current practices to deal with conflicts ranging from small individual disputes to large-scale, international, and multi-party conflicts. And it offers the participants detailed studies in deep-seated conflict and cross-cultural conflict resolution.
Manager as Coach Training (2 days)
This Training Program will train the Human Resources Officer in a train the trainer format to learn how to train other managers as manager coaches so that they can increase their level of management effectiveness and performance within their organization. This program will emphasize each employee's ability to identify and maximize their natural talents and strengths in a way that is consistent with who they are and who they need to become and to then learn how to utilize these talents to establish and implement effective management techniques and principles within their organization.
Managing and leading the work team (2 days)
This Training Program will train the Human Resources Officer to identify the management skills that other managers need to establish, maintain, manage, lead, and motivate work teams in their business. Central to this discussion will be one theme – constant and effective communication in an atmosphere of constant change, as well as understanding how to improve workforce alignment and employee engagement, and will further discuss how to build a team and keep it going.
Managing culture across the global organization (3 days)
(This Masterclass is offered on the 18th of October) Globalization has redefined the landscape for managing across borders driving both change and competition. The transnational, an incipient corporate form, emerged to meet these challenges. From scaling efficiencies and engendering organizational flexibility to developing comprehensive learning capabilities, the transnational form of organizations must continually evolve to remain competitive. The pace of change and it's attendant involution place consequential demands on the international firm's faculty to grow and execute. Technology, deregulation and economic threats augment this already challenging business environment for the transnational firms. This masterclass will explore the characteristics of the transnational organization, its development, its operations and its strategic execution on the fast-paced business landscape. At the end of this module, participants will be able to identify, analyze and resolve the issues intrinsically in managing, across borders.
Strategic Human Capital Management (2 days)
It has been seen that human capital has become increasingly important for businesses to succeed. The leaders of today need to understand the essential practices and identify the gaps in the human capital system and align them with the organizational success. This master class will help participants to enhance their understanding of human capital in order to assist in their development as an effective organizational leader and provide them with sound principles of human capital to make better decisions about talent in their organizations. The participants will understand the strategic human capital management framework, strategic alignment and workforce planning and deployment and how to utilize this data to contribute to a high-performance organizational culture.
Selection Principles and Best Practices (2 days)
Selection principles influence the very substance of association in Human Resource practice. Selection is the procedure of gathering data that structures the fitting benchmark for choosing which work candidates ought to be employed. This masterclass will present the historical backdrop of worker choice and will examine selection models, selection devices, and utility and validation models. These matters will be discussed and talked upon in connection with the legitimate commitments to give rise to equal employment opportunities. Participants will be educated about the tips, tools, and techniques needed to assist them in selecting the best suitable candidates for the respective jobs and making a significant impact on the organization and also benefiting the applicants.
Who Should Attend
Top executive management (private and public sectors) including:
Chairmen and Board Members
Senior HR Professionals
Human Resource Executives and Directors
HR dept. Heads and General Managers
HR Managers and Supervisors
HR Practitioners
Business Unit Heads
HR Business Partners
Decision Makers and Business Owners
Consultants
Last updated Jun 2018
About the School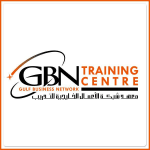 Established in 1993, the Gulf Business Network Group (GBN) has developed into one of the largest business networks in the Gulf region, offering value-added professional consultancy and specialized tec ... Read More
Established in 1993, the Gulf Business Network Group (GBN) has developed into one of the largest business networks in the Gulf region, offering value-added professional consultancy and specialized technical services in the ever-expanding fields of Water Treatment, Plant Automation and Environment.
Read less