3D Creation for Video Games
Program Description
MONTREAL, A MAJOR HUB FOR VIDEO GAMES
A leader in the digital arts field, LaSalle College gives its students the opportunity to explore their creativity through the exciting world of video games. A true video game industry centre, Montreal is the ideal place to increase your knowledge in the field.
This program was created for those who wish to become professional 3D artists, modellers or animators in the video game industry.
Throughout this program, students will have the chance to use state-of-the-art software, explore virtual reality and work in teams to create their own game during a semester dedicated to replicate the industry's reality. They will also learn to create, edit and implement different types of animation such as characters, scenery and moving or 3D images, and to model different game elements, among others skills. At the end of the semester, they will present the game to a jury of gaming industry professionals.
The LaSalle College's VFX and Video Game Design School maintains its place at the industry's leading edge by actively meeting workforce needs. Be among the first in town to benefit from a virtual reality training.
Several LaSalle College graduates now work for big names in the Montreal video game industry such as Ubisoft, Electronic Arts, Eidos and WB Games.

THIS PROGRAM WILL TEACH YOU TO:
Core competencies shared with the Game and Level Design program:
• Conduct documentary research and a feasability study prior to developping a video game project as well as recognizing any inherent constraints its realization process
• Create, select and organize technical, visual or sound components according to targeted objectives
• Participate in a virtual reality game design
• Build a professional portfolio (demo reel)
• Produce an entire game during a professional production simulation
Program-specific competencies:
• Understand and apply a production budget, a methodology, a timeline and control mechanisms
• Analyze and create design elements, given a script and a defined period of time
• Design, model and texture 3D elements such as characters, objects or environments
• Master the principles of character animation in video games
• Produce special effects in game engines
PROSPECTIVE STUDENT PROFILE
• You love team work
• You have artistic skills
• You have a strong interest in new technologies
• You have a sense of aesthetics and are a good communicator
ELIGIBILITY CRITERIA
To be considered for admission to a program leading to an attestation of college studies, you must have an education considered sufficient by the College and meet one of the following criteria:
Completion of at least one year of postsecondary studies;
Participation in a government program or an agreement between the College and your employer;
Two semesters or one full school year must have passed since your previous studies (i.e. high school)
CAREER POSSIBILITIES
Once you have obtained your diploma, you will have the skills needed to hold a position in video game design, management or production. You will be able to become part of a video game creation team as an animator, modeller, texture artist or 2D/3D artist.
BE A STUDENT FOR A DAY
Come spend the day with our students and teachers. This is a unique opportunity to help you make a better choice about your education. It's free of charge with no future obligations!
PROGRAM LENGTH
One year (three 15-week semesters). Total of 1035 hours.
CLASS SIZE & FACILITIES
Maximum 20 students per class;
One student per workstation during lab time.
SOFTWARES
3ds Max, ZBrush, Photoshop, UDK, Mudbox
DIPLOMA
Attestation of college studies.
REQUIRED MATERIALS
On the first day of class, the teacher will provide you with a detailed
list of the required materials for the semester and then help find the
best deals.
Last updated Oct 2020
About the School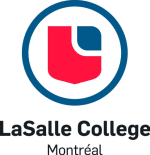 Being the largest bilingual college in North America, LaSalle College counts five speciality schools with over 60 programs to choose from. Each year, its campus welcomes close to 25% of its student po ... Read More
Being the largest bilingual college in North America, LaSalle College counts five speciality schools with over 60 programs to choose from. Each year, its campus welcomes close to 25% of its student population from all corners of the globe. From the very first week of class up until the day you graduate, LaSalle College walks the extra mile for its students.
Read less